Kick off your weekend with
The 2020 Campground Party
Friday, July 10th
If you're planning on camping at Baconfest this year, make sure you get there early so you can get the party started at our exclusive campground party. Take part in the Biker Games late Friday afternoon, and test your skills on the mechanical bull Friday Night!
Hogsville Campground Contest:
Wild, Wild West

Welcome to the Hogsville Campground and the 3rd Annual Hogsville Theme Contest.

We're kicking it up country style this year and we want you to deck out your campsite. This year's theme we want you to show us your TBD creations!

REQUIRED: YOU MUST REGISTER YOUR CAMPSITE SO WE CAN FIND YOU!
Those campers interested in participating in the contest should pre-register when you arrive and notify Kelly or Kim (our campground coordinators) no later than 9am on Baconfest day. (Sat. July 11) at the main gate at Kelly's Kamp in the Main Campground.

We've teamed up again with our friends at Hodgins Custom Service for this year's themed camping contest the "Wild, Wild West". Your reward: prize packs, gift cards and tickets to Baconfest 2021 awaits the winners.
And if you don't want to cook or just want to rustle up some late-night grub, no problem! The one, the only "You Had Me At Bacon" Big Daddy Bacon (Finalist on Masterchef Canada TV Series) will be on hand, serving up his signature eats featuring – what else? – "overland trout" (that's BACON, in Old West speak).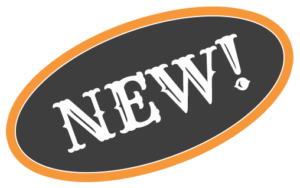 Gator and his tribe are hosting this year's classic rodeo biker games Friday late afternoon in the Hogsville Campground then we are super stoked to announce The Geoff Masse Band will be playing starting at dusk exclusively to our campers on the Pace Law Motorcycle Division Stage at the Hogsville Main Campground.
The Campground Party is exclusive to Baconfest 2020 campers. So saddle up that steel horse and get outta Dodge. Pitch your tent and then gussie up your site, or just kick off your boots and sit a spell. 
A Look Back at our 2018 Hogsville Camping Fun:
Pimp Your Campsite
At the Hogsville Campground we need a little more excitement going on, so that's why last summer we created The Hogsville Backyard Pool Party "Redneck Style". We encouraged campers to create their tropical paradise for a chance to win passes to next year's Baconfest, camping and more! 
They brought their floaties, tubes, water wings and patio lanterns.  They brought their pools, and we supplied the water.  Hell, some even took it to the next level and brought their costumes!  Judging took place Baconfest day (Sat. July 14th) at noon and winners were announced at 2pm.  We had some pretty EPIC backyards and it was hard to choose!
2018 Campground Contest Winners
We are always at capacity, so we have added additional camping space adjacent to the "Main Campground" to accommodate the demand. Camping guests have enjoyed the convenience of weekend camping, so we've also extended availability from 2 to 3 nights.
We offer the convenience of tent and RV camping during Baconfest so you can relax, take in all of the festivities, and not worry about having to drive home… until Sunday.
Rate is the same if you stay one or all three nights (Thursday-Sunday), so stay all weekend, won't you?
CHECK-IN
Thursday- Noon-9pm  |  Friday – 9am-9pm  |  Saturday – 7am-2pm.
**There will be no check-ins after 2pm on Baconfest day.
Visit our Camping Info & FAQs document to learn more about camping at Baconfest 2020.
Click on 2020 Registration form to secure your spot!